Please notice that Google changed access to Google Music and now you need fill in Google Service Framework ID of any active Google Play Music device to access your playlists with Multi Room Audio Player.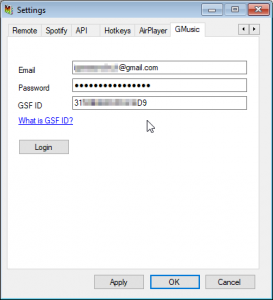 So we suggest grant access to Google Play Music for your device then install Device ID Android app to get Google Service Framework ID of current phone or tablet. Then copy it to Multi Room Audio Player Settings tab.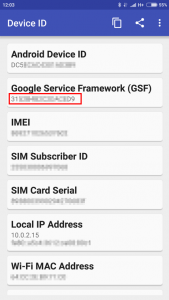 If you use 2-Step Verification, please log in to your Google authorized application page here, and log in with your Google password. On this page, look for "Generate new application-specific password" and give a name for the application you are generating a password for example – MultiRoomAudioPlayer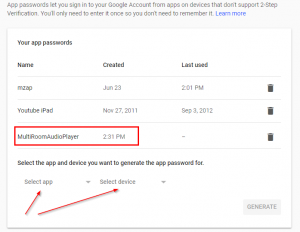 Click on generate. And on the next page, you will see the new password, that you can use with our player. Now, if you ever lost access to your device, all you need to do is: Go to the same page and revoke access. This will make sure that your stolen/lost device cannot access your Google account.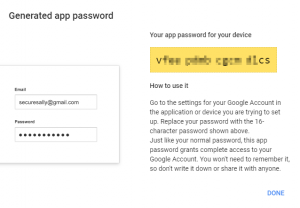 It may sound like an extra step for your Google account, but I highly recommend to use Google 2-step verification, as it will ensure the safety of your account.
This post is also available in: Англійська German Російська